スポンサーリンク
Profile
Nice to meet you! My name is Chi-ga kun.
I am a university student majoring in earth science.
Originally, I belonged to a liberal arts course, but at that time, I discovered the fun of basic earth science and switched to a science course to pursue earth science. Although I was not good at mathematics, I studied hard to learn it. When I took the university entrance exam, my subjects were biology and geology!
Features of this blog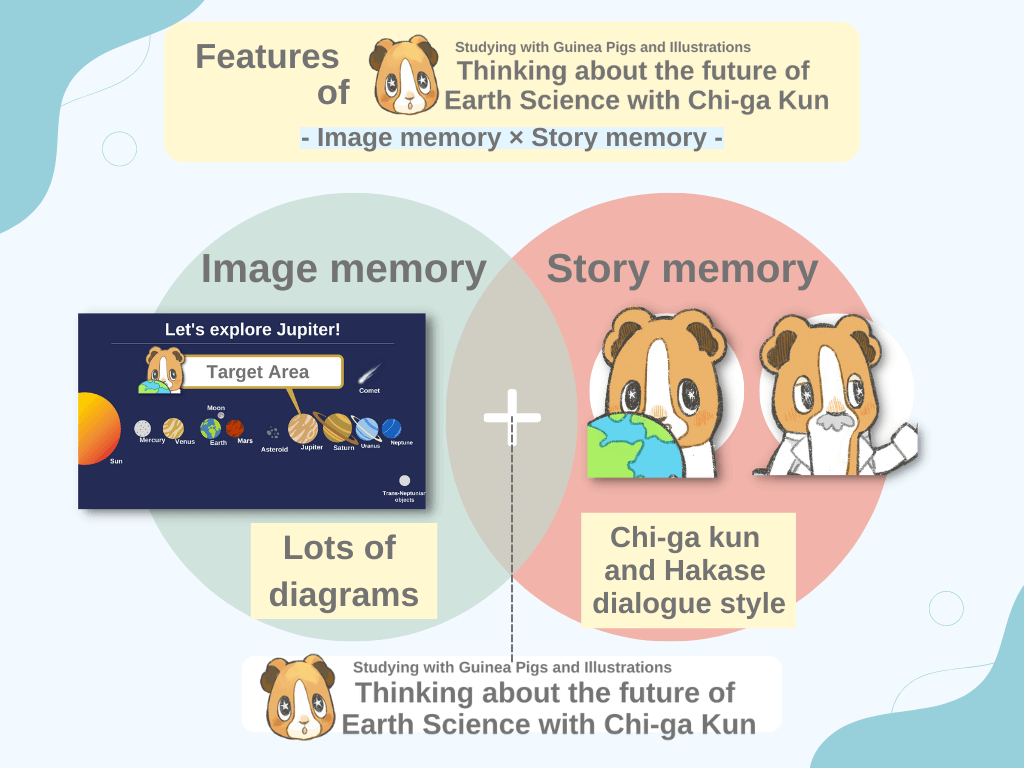 The unique feature of "Thinking about the Future of Earth Science with Chi-gakun" is that it is easy to memorize through image x story memory.
"Image memory" with many illustrations
"Story memory" that enables you to memorize through dialogues between Chi-ga kun and Hakase.
Through these features, an overwhelming retention rate that cannot be found in textbooks is realized.
My goal through this blog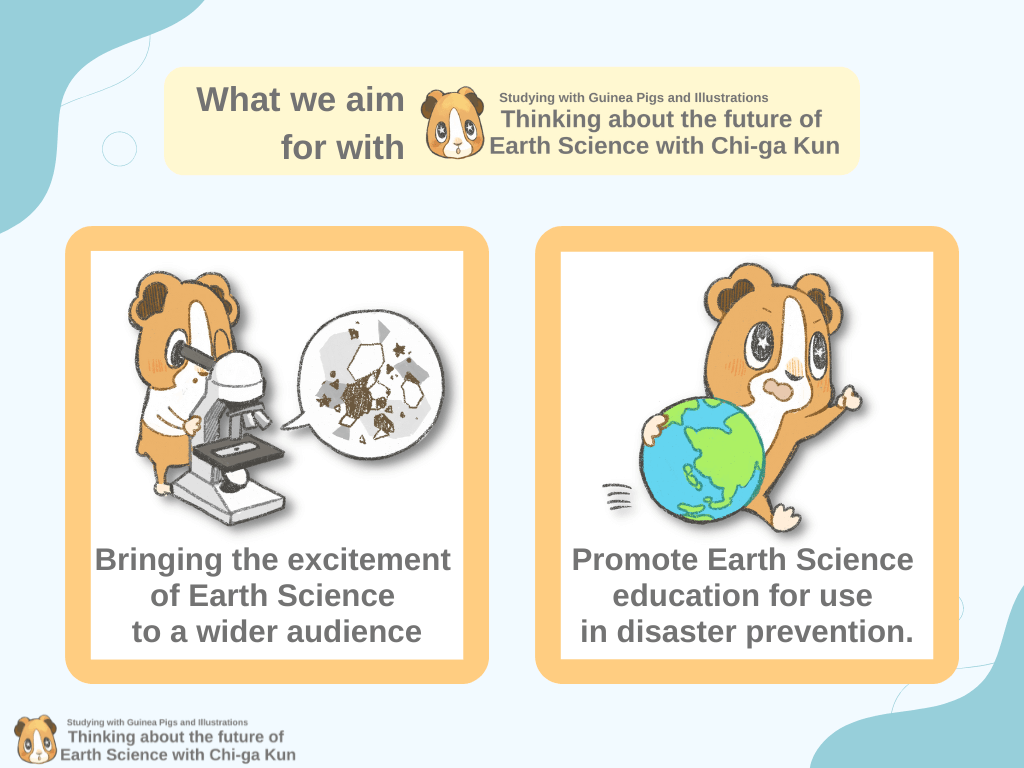 In "Thinking about the Future of Earth Science with Chi-ga kun," you can learn by illustration with guinea pigs! The concept of this blog is "to let as many people as possible know about the fun of Earth science" and "to promote Earth Science education for use in disaster prevention."
SNS